MBIMB September Newsletter 2023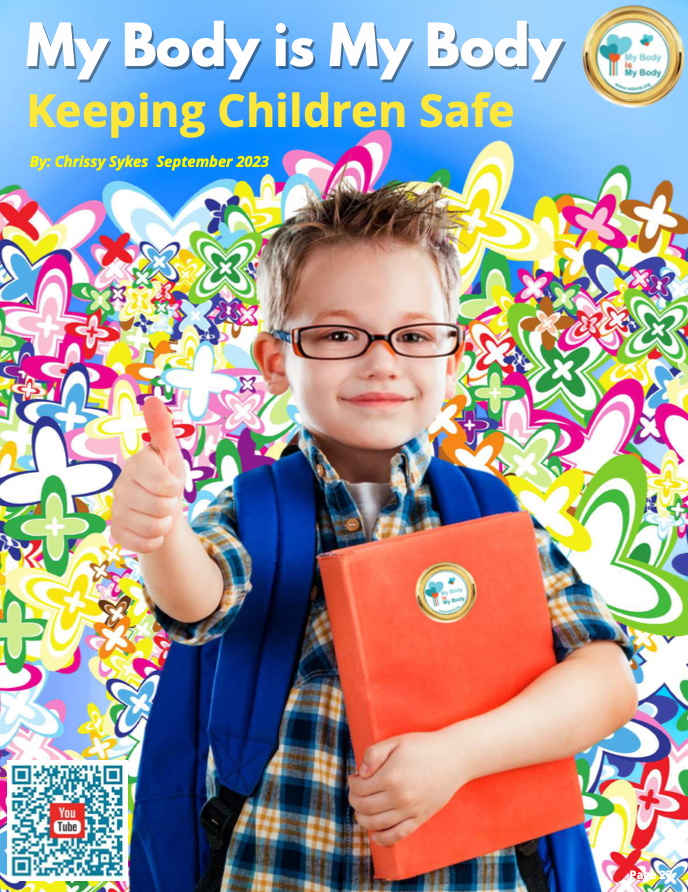 Dear MBIMB Partners, Ambassadors and Supporters,

This month of September 2023 brings some very exciting news of a wonderful new partnership for MBIMB and some very interesting articles in our newsletter, from our Partners, Ambassadors and Supporters, we hope you enjoy!!


MBIMB Partnership With Rotary International
I am thrilled to announce a monumental partnership that fills our hearts with pride and purpose. MBIMB Foundation is joining forces with Rotary International to make a profound impact on the lives of children in Africa and the Mediterranean. Signed by Rotary International Director Patrick Chisanga and Past District Governor Rotary International, D9400 and Ambassador Girls' Empowerment Ambassador, Annemarie Mostert.
Read More………..

Why relying solely on "Good Touch, Bad Touch" education may not be the most effective approach:
In the realm of child safety education, the "My Body Is My Body" Programme stands as a revolutionary approach to tackling the critical issue of child abuse. Unlike the traditional method of teaching children about good touch and bad touch, this programme advocates for a holistic strategy that empowers children with knowledge, autonomy, and the ability to voice their concerns.
Read More………..


Teenage Loneliness: A growing concern for today's youth
Loneliness isn't exclusive to older generations; it's a significant issue among children and young people as well. Recent studies have further illuminated the severity of this problem, demonstrating that even 12-year-olds who experience loneliness are at risk of leaving school with lower grades and developing mental health difficulties without adequate support.
Read More………..
Building a Bully-Free Environment: The Crucial Role of Family Support and Trust

Bullying is a widespread problem that has an impact on numerous children and teenagers around the world. While communities and schools struggle with ways to address this issue, one of the most important elements influencing bullying is found closer to home: the family environment
Read More………..

Keeping data safe in school systems: a straightforward guide
Data protection is essential: it means privacy, respect, and freedom from manipulation. This statement is never more pertinent and pressing than when it refers to schools, the data they hold, and the systems they use to keep it safe from loss, theft and exploitation. Here, I'll walk you through the different types.
Read More………..

Community violence of children in difficult circumstances accused of witchcraft:
This study concerns children who are victims of violence and abuse because of local beliefs, representations and practices, in particular witchcraft. Accused of being cursed, thousands of very young children are rejected by their families and put on the street, mainly in the most disadvantaged neighbourhoods of cities. "To date, no successful study on the phenomenon of child witches has yet been published in the Democratic Republic of Congo, we are told, according to UNICEF DRC. "Nevertheless, the phenomenon of children accused of witchcraft is part of the challenges of child protection."
Read More………..


Water is one of the most essential resources needed for human survival. It is a vital component for agriculture, human consumption, and industrial use. However, access to clean and safe water is still a luxury in rural communities, where a significant portion of the population lives in poverty. This is why water projects are crucial in rural communities. The importance of a water project in a rural community and its potential benefits are enormous and can not be overemphasized.
Read More………..


Featuring stories from our Ambassadors:
Pastor Stephen Ssengoba – His Grace Orphans Ministry
Mohamed Mansaray – EYES SL
Jean Merci Kazaroho
Read More………..

Meet our new Ambassadors:
Read More………..


Warm regards,

Chrissy Sykes and the MBIMB Foundation Team