The "My Body Is My Body" program was born out of the "Kimberley Project"- here is the story of how it all started.
On June 8th, 1986, in a section of London, England, the life of Kimberley Carlisle aged 4, ended. She weighed 24 pounds, her body was crushed in many places, and there were cigarette burns on her back and a boot heel imprinted on her skull. Her stepfather was charged with the crime and sentenced to 18 years in prison.
At the time Chrissy Sykes who was a popular South African Country Singer was on a stop over in London on her way to the United States of America, where she had been invited to Nashville by the legendary Producer Pete Drake. She kept reading the stories about Kimberley in the newspapers, and having a little girl who was also 4 at the time, this story touched her heart and made a lasting impression. Chrissy wrote the song "Kimberley" on the flight over to the USA.
In early 1989, whilst in Texas, Chrissy was at a dinner party where knowing she was a singer, the hostess asked Chrissy to sing a song. She sat down at the piano and for the first time, played the song "Kimberley" for the guests. Unaware that one of the guests at the dinner was the President of the Texas Child Welfare Board who loved the song, Chrissy was asked if it could be used to raise funds and awareness for Child Abuse in Texas.
Chrissy consented, and later that year, during Child Abuse Prevention Month the Texas Child Welfare Board sold 14,000 records and tapes of the song and raised $70,000.
Chrissy found audiences to be receptive and open, not only to bringing up the subject of child abuse but learning the problem and how to prevent it. Music being her main mode of communication these presentations stirred her creativity and from her own experiences and those shared with her, she began to write her thoughts through songs and here began the "My Body Is My Body" Program. Working closely with professionals Chrissy put together the program that would go hand in hand with the songs. The program was approved by the Department of Human Services in Texas.
Success across the United States
Chrissy then moved to Tennessee and the Program was referred to the Nashville Coalition On Child Abuse and Neglect by the Department of Human Services and the project became the Coalition's first Major undertaking.
A research study published in the Journal of Music Therapy which involved children showed that music, and typically group singing activities like the "My Body Is My Body" program found an increase in trust and group cohesiveness and cooperation. In addition, singing and developing music skills ( like learning new songs) relate to increasing a more positive self-concept and development of self-esteem - helping kids feel better about themselves.
The Coalition feels that this program is a valuable instrument in Child Abuse Prevention. We feel that this program can truly make a valuable contribution, not only for child abuse awareness but even more importantly, child abuse prevention…allowing the rare opportunity to make a significant impact in causing a reduction of the number of children being victimised. A problem that up to now has seen a steady increase.
Our mission is to empower children
In a 5 year period Chrissy presented the program to over 350,000 children in Texas, Tennessee, Florida and Virginia, working with Schools, PTAs, Department of Human Services and Department of Education."
An important piece of information came to light when Chrissy was visiting the Tennessee State Prison where some of the inmates were asked - "What would you do if a child said No to you?" the answer was "We would look for another child that did not say No" So, therefore, the answer is to educate as many children as possible to say NO!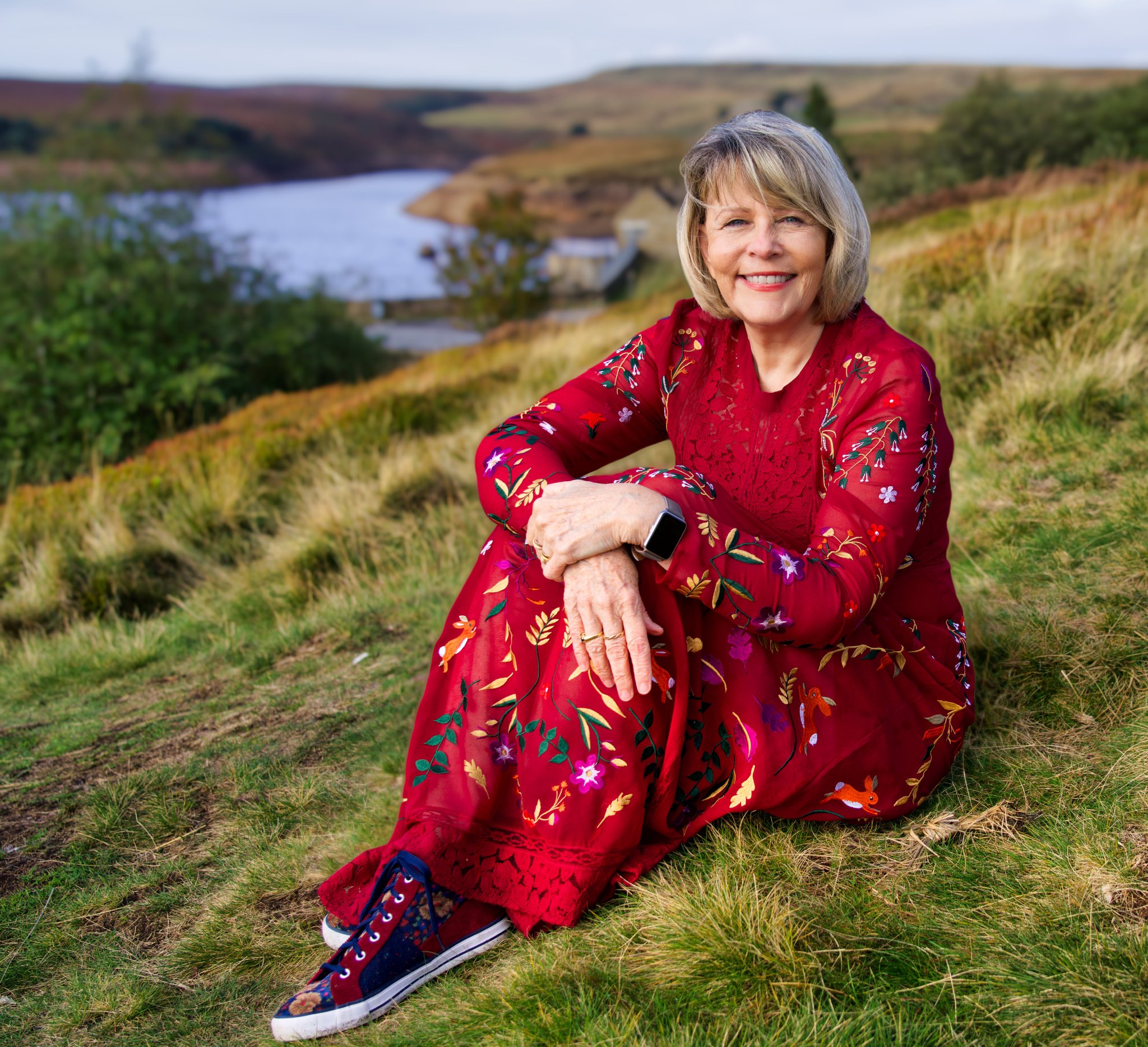 2023
The MBIMB Foundation partnered with International Organisation EndViolence.org
2022
My Body Is My Body now has the program released in 26 Language translations around the world.
2017
We receive the support of the International Society For the Prevention Of Child Abuse and Neglect (ISPCAN).
2016
First My Body is My Body Animated Video Released in English.
1992
Over 350,000 children have been taught in schools.
1989
My Body is My Body Program is developed in Texas, United States.
WE ARE PASSIONATE ABOUT PROTECTING CHILDREN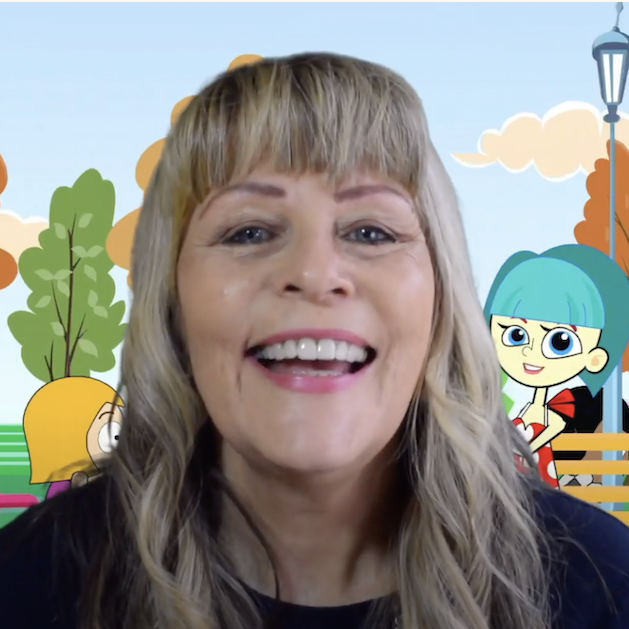 Chrissy Sykes
Trustee and Founder
Founder of the MBIMB Foundation, Chrissy is an award-winning singer/songwriter and recording artist, with a career in South Africa and Nashville, USA.
She developed the MBIMB Program in 1989 in conjunction with various Departments of Education and Departments of Human Services in the United States of America. In 2016 Chrissy (now living in the UK) decided to animate the program songs to reach a worldwide audience.
Chrissy currently works with NGO and school volunteers in over 50 Countries who have reached at least 1.5 million children with the programme. Another 1.3 million people have been reached on Youtube. Chrissy spends her time teaching volunteers, school teachers and community leaders how to introduce the subject of child abuse prevention into their communities using the MBIMB Programme.
She is also the Co-Publisher of the Ambassador Magazine which incorporates work from the Global Goodwill Ambassadors and the MBIMB Ambassadors and holds the position of President of Child Welfare for the Global Goodwill Ambassadors.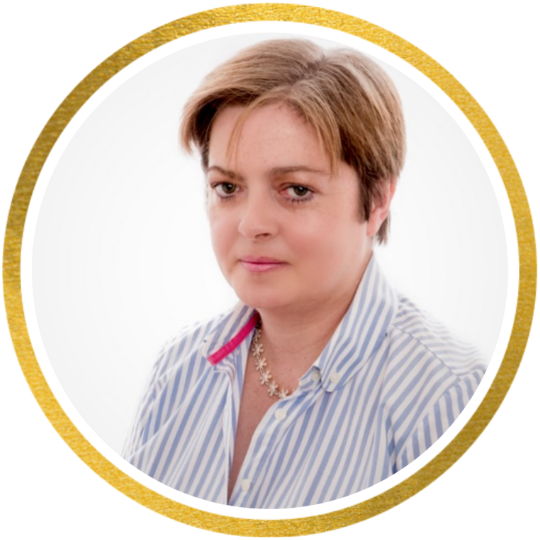 Antonia Noble
Trustee
During her 25 years as a Barrister, Antonia not only developed a deep understanding of the law but the ability to process and present information logically and clearly. What's more, it's what she is passionate about. She cares deeply about justice, fairness and liberty and loves nothing more than helping individuals and organisations find their voice and reach better outcomes. Antonia has extensive experience working in various areas of law, including criminal, employment, human rights, litigation, and data protection.
She has also served as a cabinet member at Gloucestershire County Council for seven years.
Antonia has experience across a number of other public sector bodies including Health and Wellbeing, Joint Commissioning and Safeguarding Adult and Children boards, Cheltenham Development Task Force, and Community Safety Groups.
Antonia writes a whole range of safeguarding related courses including topic specific such as exploitation and modern slavery. These have been approved by CPD Certification and NSPCC, Football Associations, and we are proud to offer our Free Safeguarding Fundamentals Course written by Antonia here on our website.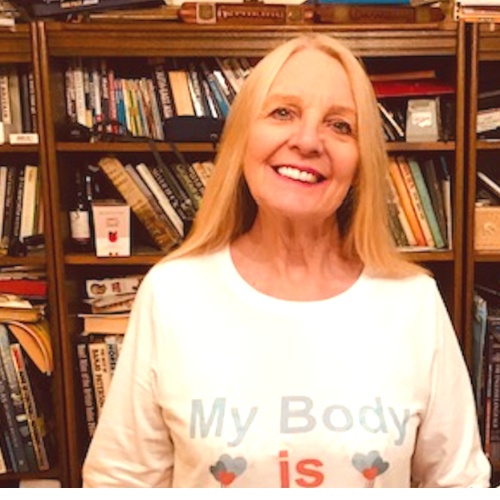 Dee Russell Thomas
Trustee
With over 30 years of education experience in the UK and overseas, in state and private sector and from infant through to University level, Dee is able to support, advise and provide training in areas of school improvement, planning for inspections, lesson observations and performance management. With specific expertise in "Closing the Gap" for our most vulnerable young people (BME,FSM,CLA) and ensuring equality of opportunity, her approach is non-threatening, based on proven, practical initiatives and successful stories. Dee is also a School Improvement Partner/ Head Teacher appraiser, a trained Ofsted inspector, an evaluator for the Ministry of Education in the Northern Emirates, UAE, an inspector for KHDA/DSIB in Dubai and an inspector/evaluator for British Schools overseas.(Africa and Asia) Her expertise in child protection, safeguarding, care and support and inclusion is supported by her in-depth understanding of causes and effects of abuse. She has researched, written and delivered courses on breaking the silence, self-harm, eating disorders as well as exogenous and endogenous depression and suicide. She has received numerous nominations and awards for her work including Teacher of the Year, National Mentoring Award, Outstanding Contribution to Community Development, Local Heroes Award and Global recognition of her services to Refugees and Asylum Seekers. She has been appointed Deputy Lieutenant of Gloucestershire by the late Queen Elizabeth II. She is UK GGA Chair for Child Welfare, MBIMB Ambassador, Executive Director of UK Global Goodwill Ambassadors and Managing Director of DGRT Educational Consultancy Ltd.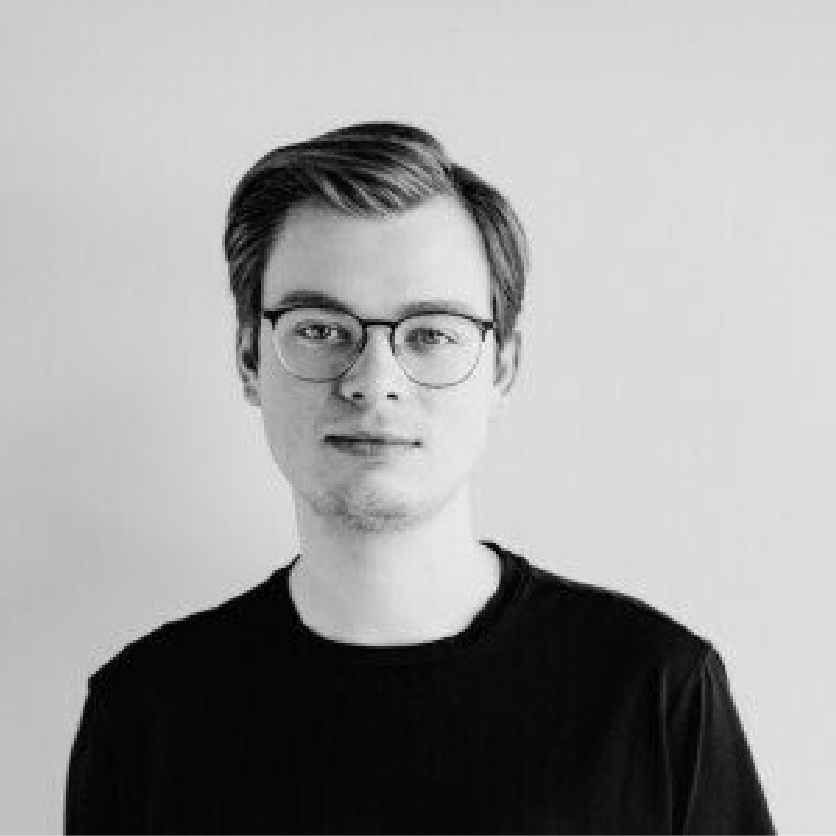 Nick Askew
Trustee
CEO + Founder of Space Auto, a retail and marketing software and data technology company in Dallas, Texas. Also, Founder of Luminary 2, a development and technology agency delivering cutting-edge business technology solutions, specializing and investing in strategic SaaS products that revolutionize industries.
A thoughtful and compassionate leader who empowers others to lead using their natural passion, strategic communication, and emotional intelligence. Specializes in creating sophisticated software and using automation and AI to reduce expenses and increase performance. Featured on the cover of Auto Dealer Today, I held and excelled at multiple Automotive retail positions, including Sales, F&I, and Sales Manager; with an extensive background in Sales and Marketing. I grew to the position of Digital Director for a 40-store automotive group in Texas before embarking on my own mission... To revolutionize the standard of automotive retail, making buying a car a delightful experience, once and for all.
Space Auto is on a mission to reimagine the car buying journey by streamlining automotive retail tech and elevating the customer experience. From first click to close, Space Auto gives auto dealerships the tools they need to connect with customers, drive sales, and grow business – all in one space.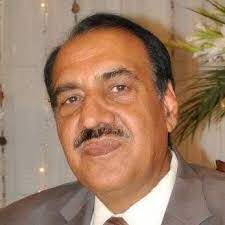 Dr Tufail Muhammad
Advisory Board
Dr. Tufail Muhammad (MD, MCPS, DCH, DCPath) is a paediatrician by profession. Currently, he is the Chairman of the Child Rights & Abuse Committee, Pakistan Pediatric Association and Director of the Regional Training Institute Peshawar. He has postgraduate qualifications and training in Pediatrics, Clinical pathology, public health and Reproductive health.
Dr. Tufail Muhammad has more than 32 years of experience in the field of CAN and Child protection. He has more than 30 research papers to his credit and has presented more than 60 papers at international conferences in several countries worldwide.
Tufail is also currently the Chair Technical Advisory Group on Child Rights, Child and Environment, Asia Pacific Pediatric Association.

He has also co-authored a book (Your amazing baby) on the growth and development of Pakistani infants (published by Save the Children UK).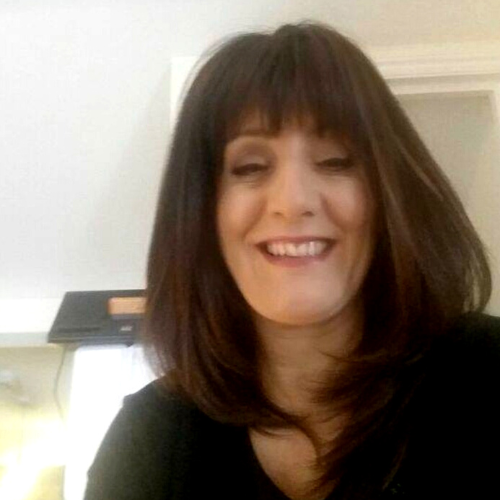 Caroline Flynn
Trustee
Caroline is the Vice Chair for the BASW England London Branch British Association of Social Workers. Since 2006 Caroline has worked as a Locum Social Worker, Consultant Social Worker, Manager and Child Protection Chair throughout the UK. She has specialised in Family and Child Protection for over ten years and has covered all aspects of Child Care post initial assessment through a period of change and uncertainty. Caroline has worked with several Local Authorities through their restructuring and is aware of the impact this can have on both the children and families, as well as the staffing.
Caroline has developed the very successful LinkIndex Keyring, which uses unique QR codes to give instant access to over 2000 targeted resources and is designed for all agencies that support children, adults and families.
Lisa Jones
Advisory Board
Worldwide Community Outreach
CEO & Co-Founder of Global Goodwill Ambassadors Foundation, working with humanitarians worldwide to help the marginalized and the needy. GGAF has more than 18,000 people in over 215 nations & territories focusing on the UN SDGs. Lisa's desire to help others less fortunate is the overriding feature of her persona. This often results in her long working hours, taking on huge responsibilities and facing challenging situations. Her commitment to humanitarianism is unquestionable, and she leads by example.
Lisa is also Co-Publisher of the The GGAF and MBIMB Ambassador Magazine and Dean of the GGAF Learning Institute.
Lisa also serves on the board of the United Nations Association of Minnesota (UNA-MN)
Nancy Abelhadi
Advisory Board
Head of African Development
Nancy has extensive business development, marketing, communications, public relations, event planning and research expertise as well as a rich academic and professional background on regional and international levels.
She also has comprehensive organizational, public relations and management competencies, a proven track record of planning and managing diverse programs and projects and executing complex administrative assignments contributing to the achievement of predefined organizational goals and objectives.
Advisory Board as Head Of Education - ASEAN Countries
Dr. John Harrison is an educator par excellence, an alumni of the so called Oxford of India - the prestigious St. Stephen's College, Delhi University, who in his 30 years illustrious career has served in director level positions heading several top international CBSE and IB schools in India, G D Goenka World School - Gurgaon, The Venkateshwar School - Gurgaon, Indus International School - Hyderabad to name a few. Presently serving the Litera Valley School in Patna as it's Director cum Principal/ Founder Director DPS Patna East. His expertise lies in education leadership, administration, governance, community service, unlocking the potential of people and helping them find their purpose in life. He has set up three K-12 schools, 6 play schools and over 100 literacy centres in the villages of Haryana, Rajasthan, Uttar Pradesh and Uttarakhand. He is well known as a humanitarian and polymath. He was a professional model in his college days and is also a Mr. India finalist.
Advisory Board
David has worked in the voluntary sector for over 35 years, both overseas and in the UK. This has involved Director level and Chief Executive appointments with a number of national disability charities.
David has recently retired as the Chief Executive at National Star, a national charity working with and for young people with complex disabilities. He had held this position since 2010, during which time the charity gained 'Outstanding' awards from both Ofsted and CQC for the services offered. He also oversaw an increase in the scale of the charity's service delivery from £14million p.a. to £35million p.a.
David has held a number of non-executive roles during his career in the voluntary sector, including most recently as a Trustee of the Voluntary Organisations Disability Group (VODG), the umbrella group for disability charities across the UK.
Thinking of getting involved?
Join the My Body movement
My Body is My Body relies on global volunteers and partners to present the program to children, share with the community, and outreach with other organizations so we can reach even more children. Please contact us if you have any questions about how to get involved.