About The Creator Of The Program
Chrissy Sykes
Creator of the My Body Is My Body Program
Meet Chrissy, an award-winning singer/songwriter and recording artist with a passion for protecting children. She has had an illustrious career in South Africa and Nashville, USA, and has now turned her songwriting skills to create the groundbreaking My Body is My Body Program.
Working closely with various Departments of Education and Human Services in the United States of America, Chrissy developed the program to educate children about their right to safety and bodily autonomy. Over five years, she travelled around the USA, presenting the program in schools to over 350,000 children. But Chrissy knew she could only reach a small portion of children by presenting the live show, so she decided to take the program online.
Determined to share her message with children worldwide, Chrissy spent four years learning how to animate and create the animations in English. In 2017, she released the first animations, which were so well-received that she received several requests to produce them in various languages. Today, the program has been translated into 26 languages, and the animations have been viewed over 1.5 million times on YouTube.
But Chrissy's mission doesn't stop there. With the help of dedicated volunteers and teachers, she has raised awareness about the need to educate communities worldwide about preventing child abuse. She is also the President of Child Welfare for the Global Goodwill Ambassadors Foundation, co-publisher of the Ambassador magazine, and helps run the GGA Learning Institute.
The My Body is My Body Program is entirely free, and all translations and language voices have been done by volunteers. There is no funding, and everything that has been achieved has been through the kindness and goodwill of caring volunteers who want to make a difference.
Join Chrissy in her mission to protect children and educate communities worldwide about preventing child abuse. Together, we can make the world a safer place for all children.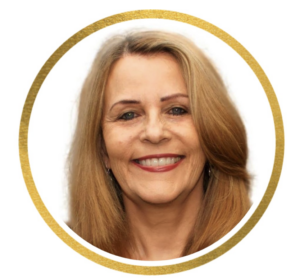 Thank you for your interest in making this a Safer World For Children.